So I never got around to writing Part 2 of my tips on planning a budget-friendly wedding..
Nor did I blog about my wedding itself..
Nor did I share here that I've resigned from a job I held for the past 3 years..
Nor did I update about leaving Malaysia for London, where I currently live..
So, YEAP, lots to catch up on since I last blogged 6 months ago! I know most of my readers know what I'm up to anyway because of my dayre or snapchat, which I regrettably have been slacking on too haha, but my blog is special so I'll document it here anyway.
So four key updates on the last 6 months:
1. After months of agonizing and planning and running around like headless chickens, we finally got married!
It was difficult because we were trying to do so much with such a small budget, but I'd like to think that we successfully pulled it off! Because we're an interracial couple, we had a few considerations that we had to bear in mind. In the end, we had a small ROM, a week of Indian traditional ceremonies, a Chinese Tea Ceremony, and a big Indian wedding!
Our ROM was at Thean Hou temple and it was a really quick 10-minute ceremony! Super efficient, we were done by 11am lol
My biggest worry was my white dress, as the dress that I wanted to wear in the beginning didn't look that great on me. This one is from Doublewoot, and was originally too long for me (which made me look stumpy) so I got it altered at this home tailor called Jess Tailoring (can find on FB) and she did an AMAZING job! I love it so much <3 the dress + alteration came up to be around RM150 so it's pretty good.
My ROM look 
We had a Nelengu ceremony during the week as well, to cleanse both of us before the big day. It was so much fun because the whole family came together to prepare the day for us which made us feel super special!
If we were to follow the actual tradition, we weren't supposed to see each other at all till the wedding. But since I can't do the Nelengu with my family (who wouldn't know what to do), we did ours together. All cleansed now!
And then I got my henna done, which took 3 hours :O
This is my amazing bridesmaids who came to my house to prepare the doorgifts for the wedding <3 <3 <3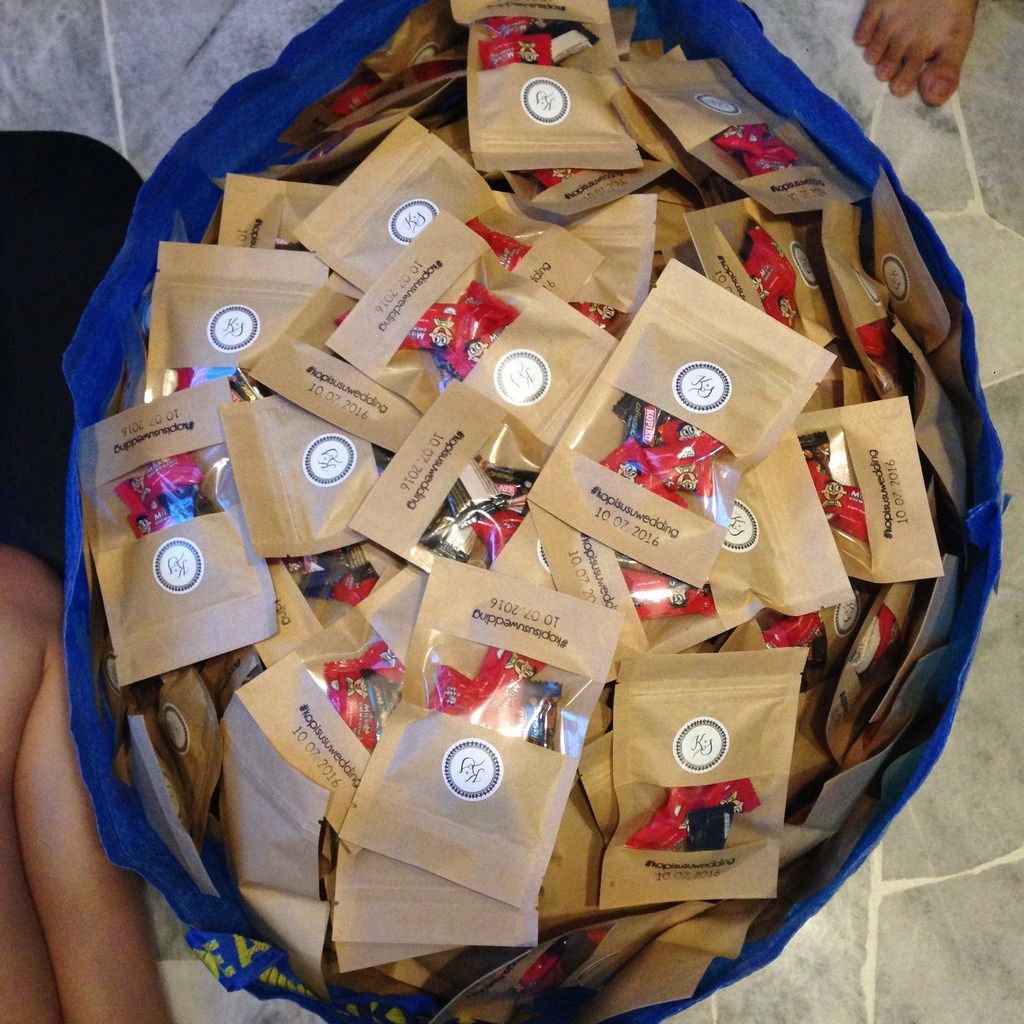 Doorgifts done! It's packets of coffee and milk candies, cos it's a #kopisusuwedding
#kopisusu which means coffee and milk, because we're known as the kopisusu couple! (Brown and white lol)
Also our initials, K + S #meanttobe
Then, we had our Chinese tea ceremony where we played the usual hengdai games and all. Giving angpows out for the first time! #likeaboss
Some pics from the tea ceremony, which went really well without glitches! All thanks to my family and bridesmaids, I didn't have to do much hehe. Makeup was done by my cousin who did a fantastic job <3
And yes, Shanshan came over for the whole week to help out too! She's finally gracing my blog again hahaha
FINALLY, my wedding day! This was my saree for the day. Indian brides typically change their sarees midway through the ceremony to signify being married, so I got two blouses instead of buying two different sarees (too expensive).
My makeup was done by Kokilah Reddy, who did an absolutely amazing job. Plus, we had a huge drama in the morning too cos the tapestry guys (who were supposed to bring tables and chairs covers) thought my wedding was at night wtf. So I was panicking like mad in the morning and my MUA tried to calm me down.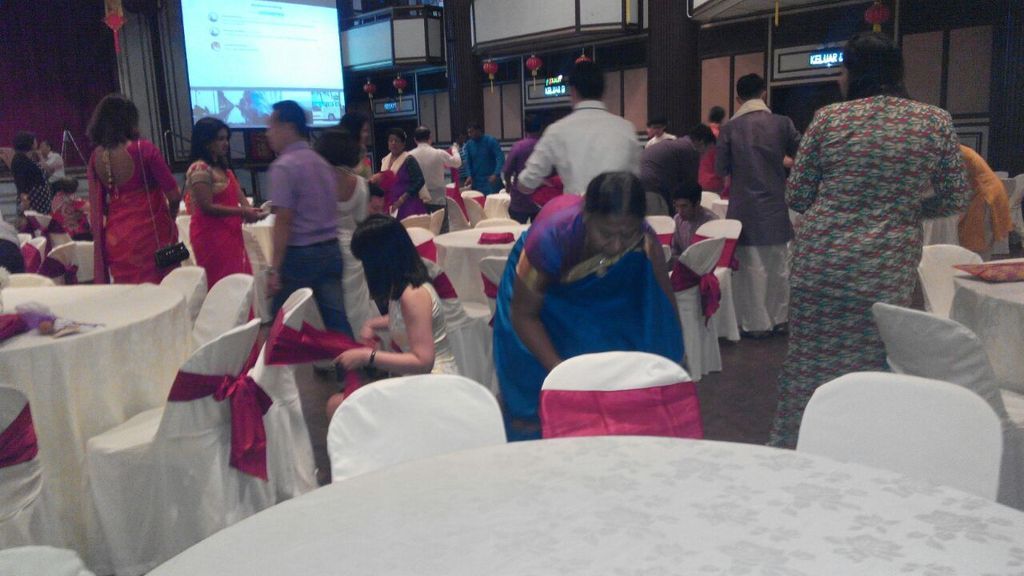 So while I was panicking in the room, I found out that my wedding GUESTS all came together to help out with the tying of chair ribbons and table covers. This really brought tears in my eyes, knowing that not only did nobody complain, but everyone was genuinely happy to play a part. Relatives and friends in sarees, cheongsams and baju kurungs alike joined hands in making our wedding happen. Sigh, it was truly beautiful.
Anyway, fast-forward, we got blessed by both sides of our families..
Exchanged our garlands..
Walked around the fire 7 times..
And was finally married! By now we're finally legally married and married according to both Chinese and Indian Gods. Phew, so much effort to tie the knot haha.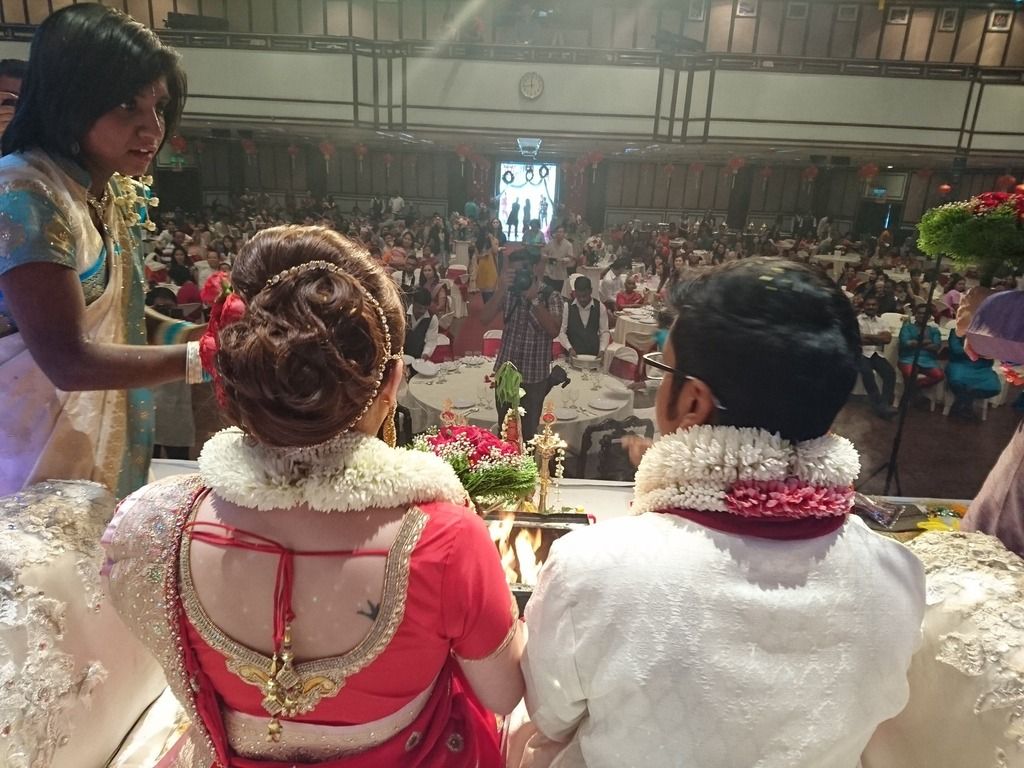 We had our Indian wedding in a huge Chinese temple too, which definitely increases the muhibbah factor lol
With my bridesmaids and some groomsmen <3
Anyway I just realized that I'm supposed to talk about my last 6 months and so far I'm only still at point 1 HAHAHA man it's gonna be a long night.
Ok fast forward!
2. I made a lifechanging decision to apply for a scholarship to do my Masters
So, sometime last year, both Karthik and I were feeling a little dissatisfied with where we were with our careers and wanted a challenge. We both thought it'd be good to pursue our masters together so started applying for scholarships together. After months and months of refining applications, waiting, interviewing, and more waiting, I found out that I got both the Chevening and Commonwealth scholarships to study in the UK!
I ended up choosing the Chevening over the Commonwealth scholarship, but check it out, I'm the only woman who got it! Mount Holyoke, this is for you 
By then, Karthik already withdrew his application because he just got an offer to join a very prestigious company which he couldn't turn down.
We had a long talk about this, and decided that I'd go for it since it's an incredible opportunity, one that I couldn't possibly turn down. He felt that it wouldn't be fair that I stay back because he was going to pursue his dreams, even though I'd have to leave TWO MONTHS after our wedding.
After a lot of thinking and consulting a few close mentors…
3. I resigned from my job and the organization I've been with for the last 5 years..
As you guys know, Teach For Malaysia has been my identity for as long as I can remember. I've been hugely committed to the cause, and joining TFM and having the opportunity to teach for 2 years have been the highlights of my life. I made many good friends, met my husband, found my passion and discovered my life's work.
So it was indeed incredibly difficult to say goodbye, but I knew this goodbye is needed so that I'd grow to be a better person for TFM. Macam breaking up hahaha
I still have a very good relationship with people in the organization and would love to go back one day so it's definitely not the end 
My farewell card with everyone in the office attempting a "suet li selfie", from the CEO to our mak cik cleaner LOLOL I have the best colleagues!
4. I'm now pursuing my Masters in Comparative Education in London
My school for the next one year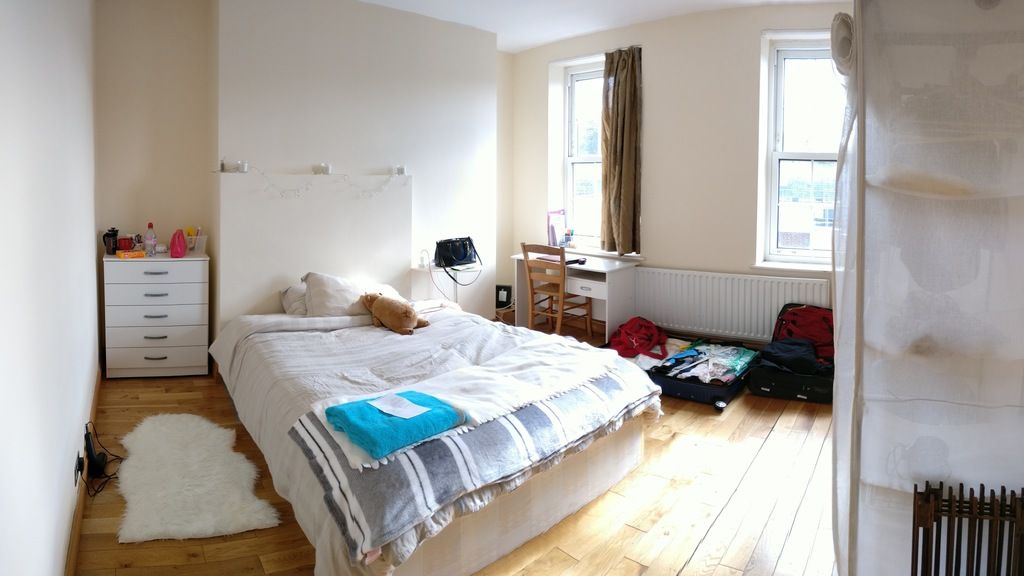 AND my home for the next one year 
Soooo yeah, I think it's pretty up to date now! I've been here for a month+ now and am still getting used to being a student again. I've been out of school for a bit so it's not easy getting the hang of it yet, with allll the readings I have to do etc. Everyone here is also really young, I feel incredibly old to be 28 and married to be honest!
Long distance marriage is of course really tough too, but technology makes things a lot better. We talk everyday and try to catch up as much as we can, but I can't wait till he comes visit in December 
I'm also working 2 jobs here, which makes it better as I'm always busy doing something, plus I get additional $$$ to spend too since London is SO EXPENSIVE.
I update my dayre weekly (really don't have the discipline to update everyday haha) so check it out if you'd like to follow me there!
—–
It's been a crazy 6 months indeed as so much has happened, with 3 major life transitions too in such a short period of time. I've been incredibly blessed to have such strong support systems around me, and even more grateful to receive this opportunity from Chevening to study for free in the UK. In fact, the application deadline is soon (8 Nov), so do apply too and you never know what may happen!
I'll try to blog more about my journey here in London, but don't take my word for it 
Until then, thanks for reading!